2015-2018 MUSTANG PERFORMANCE PACK BOOST GAUGE KIT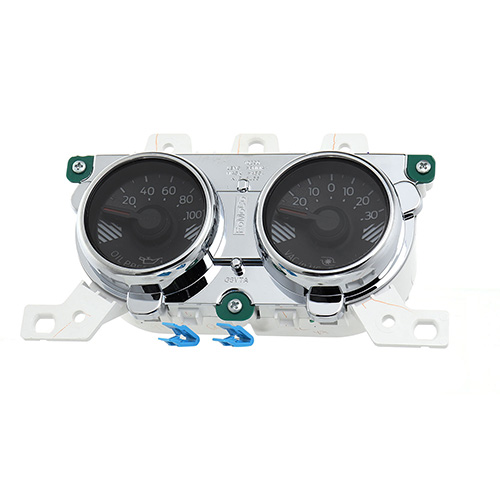 M-10849-A
Sold in Units of
Each (1)

The "Fifty States Street Legal" icon means that this part has been determined by the California Air Resources Board (CARB) not to have an adverse effect on emissions when installed and used properly in the application(s) identified in the product description. Under EPA and CARB policy, such parts may be installed in vehicles driven on public roads and highways.
Fits 2015-2018 Mustang GT 5.0L Performance Pack equipped Mustangs
Original Equipment on 2015-2017 Performance Pack 2.3L EcoBoost Mustangs
Kit provides an easy way to read boost levels on Mustangs that have installed a forced induction setup while maintaining the OEM look and functionality.
Features Oil Pressure And Vacuum/Boost Gauge
Easy Plug-And-Play Installation
Compatible with MyColor® Interior Lighting
Installation is plug-and-play and does not require any cutting or splicing
Kit Includes:
Oil Pressure / Boost Gauge
Trim Clips
Detailed Instructions
Note:
Boost Gauge has been validated with Ford Performance, Roush and Whipple Supercharger kits. Other supercharger kits and aftermarket performance calibrations may prevent boost gauge from functioning.
Part Type
Electrical: Gauges
Warranty Availability
Not Available
Package Dimensions
4.5" x 4.25" x 10.25"
Package Weight
0.75 lb(s)